2 October, 2023
Tigers take on Gorden Tallis cup
YOUNG Ravenshoe Tigers made their names known in Townsville recently, playing in the Gorden Tallis Cup.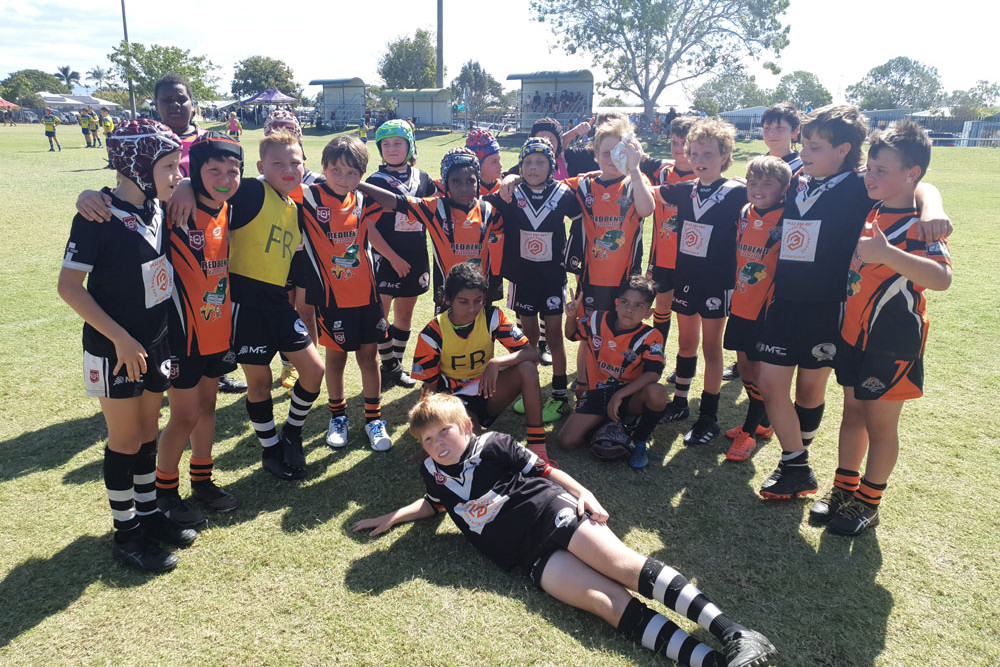 Joining 80 other clubs from across the north, the Under 10s team played nine games of intense league. 
Coach Jason Boydon and manager Stacey Boyden supported the young players throughout the entirety of the event, through every up and down. 
"During game two, Max Strang was concussed and had to remain out for the rest of the weekend. The team was gutted, as he is one of our strongest players," Ms Boydon said.
"The team then played without any subs for the rest of the weekend. They pulled together and showed what Ravenshoe spirit is. 
"The calibre of teams we played against was second to none, nothing like what we are used to in our Eacham Comp during our regular footy season."
After the game, Gorden Tallis spoke with the young players, sharing his wisdom and experiences as a "country kid".
The Tigers thanked the Ravenshoe Bendigo Bank branch for their support and donations of money, gazebos and water bottles.
"It's lucky we had a spare gazebo, as the Townsville Brothers Leprechauns who set up beside us lost theirs in the cyclonic winds, so we were able to set it up for them to use for the remainder of the weekend. They were so appreciative and even provided pizza to say thank," Ms Boydon said. 
Most Popular