15 November, 2022
Time to light up
CHRISTMAS lights are going up across the Tablelands and Mareeba as December creeps in with local councils encourage homeowners to nominate for this years Christmas Lights Competition.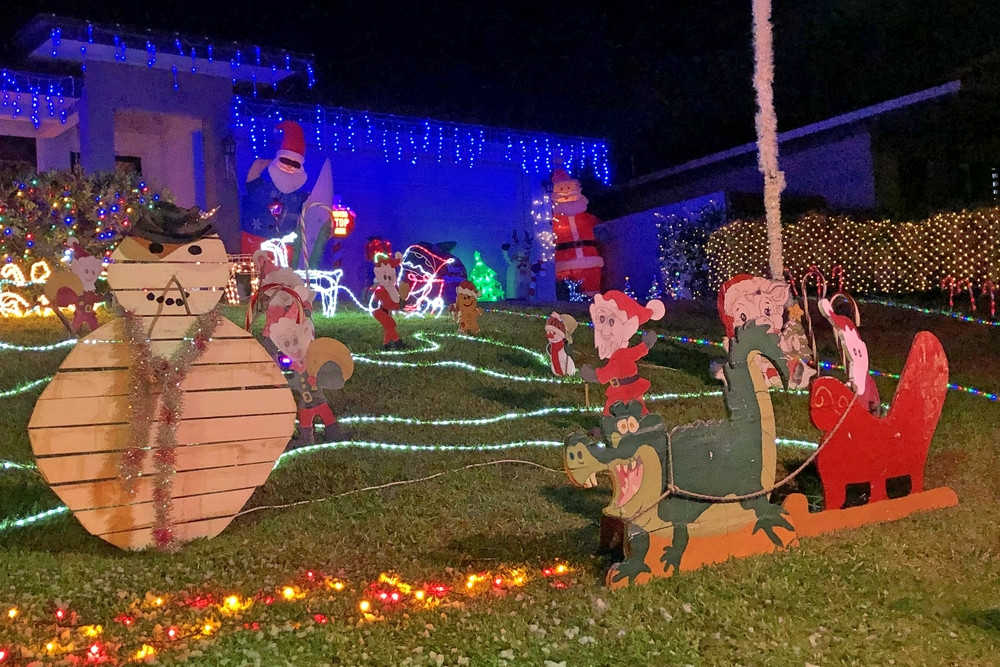 Last years competition was a great success, with families pulling out their brightest lights and largest blow-up Santa Claus' to display in their front yards.

Tablelands Regional Council Mayor Rod Marti said he is looking forward to seeing the festive spirit return this year and see the creativity of the people in the region.
"Join the Christmas cheer by decorating your home and garden and nominating for our competition," he said.
"You can even get together with your neighbours and nominate your street for the prestigious best street award.
"For the first time we are also running a people's choice award."
Nominations for Tablelands residents are now open until Monday 5 December at 5pm, with judging to take place from 7-9 December between 7pm and 9pm.
Visit www.trc.qld.gov.au/our-community/awards/christmas-lights/ to nominate and vote for people's choice.
Mareeba Shire Council is excited to get their jingle bells ringing with nominations open until 9 December, with homeowners from across the shire encouraged to take part.
Judging is set to take place between 12-14 December and each category winner will take home a $150 cash prize.
Mareeba Mayor Angela Toppin said events like these contribute to the community's spirit and give families something to look forward to every year.
"This event really contributes to the community spirit and the annual Christmas lights drive by has be-come a tradition for many families," she said.
"Our communities and communities across Australia, have faced tough times in recent years and it is my hope that this Christmas, people take time to rest and reflect, and look forward to 2023 and beyond.
"I would like to encourage residents and businesses to enter the competition and to bring the Christmas spirit to the shire."
All winners will be announced in The Express Newspaper on 21 December 2022 and on both council websites. 
Most Popular