18 August, 2023
Tinaroo set to become new holiday hot spot
A MULTI-million dollar investment at a local holiday park is set to become a tourism drawcard on the Tablelands, offering a new and accessible splash pad, heated spa and a one-of-a-kind rejuvenating spray.
By Ellie Fink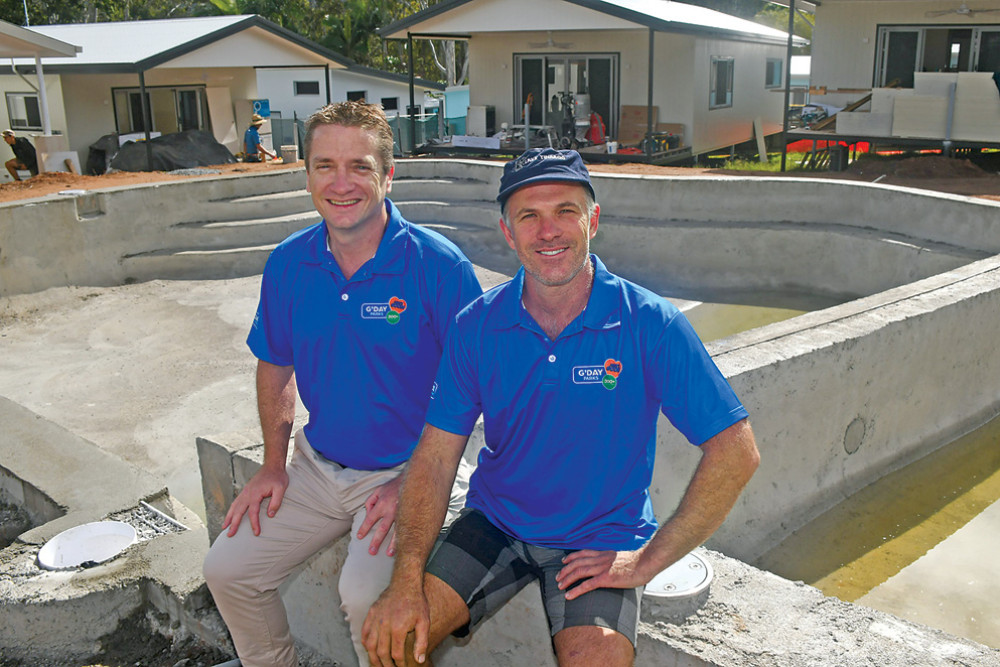 The idea to turn Lake Tinaroo Holiday Park into an accessibility friendly and exciting spot to spend the night is the brainchild of owner Lachlan Farquharson and his business partner Shane Bettini. 
Already receiving two government grants to help build the new facilities, Mr Farquharson hopes the new additions to the park will draw more locals and tourists to the area. 
"We wanted to take the park to that next level and one of the things we noticed was all the younger kids wanted to spend time out at the lake but not as much as the older kids," he said. 
"I guess we tried to come up with an idea that reached out to all ages and fill the gap, so we started looking at a splash pad and then scaled up bigger and bigger from there."
Reaching out to Urban Play, the park then became involved with the Seven Senses Foundation with a goal to make all their upgrades accessible for people of all abilities. 
Having a park that caters to all needs is something very close to the business's heart, after a close friend of the owners lost her ability to walk at 18 years of age after battling cancer. 
When attending the park, she stayed at one of their accessibility cabins and was shocked by how easy it was to manoeuvre  herself around to use their barbecue, which was altered to be the perfect height for wheelchair users. 
A new pool will also provide more accessibility to people who are in a wheelchair and/or have high physical support needs as well as installing the only rejuvenating spray in Queensland.
"We are the first in Queensland to have them and they're basically big hydrotherapy showers," Mr Farquharson said. 
"So, people can sit on the edge of the pool and whether you're in a wheelchair, sitting down or standing up or whatever, you can get a nice massage.
"It is a really cool experience for everyone, and we basically wanted to go all out with this."
With the upgrades set to be completed in October, the park staff and management are excited to attract more quests to the region with the new one-of-a-kind facility. 
Mr Farquharson said the past few months installing the new facilities and upgrades had been exciting and he looked  forward to seeing the impact it would have on the region's tourism. 
"It's unbelievable really that we have been able to do this… we are heavily investing in the region and we hope it will add to its positive reputation," he said. 
"We can't wait to have all the final bits in place and then seeing everyone coming along to enjoy the new area."
Most Popular