20 December, 2022
Towns light up
THE best Christmas Lights across the Mareeba Shire and Tablelands have been revealed, with both councils awarding the winners of their annual competitions.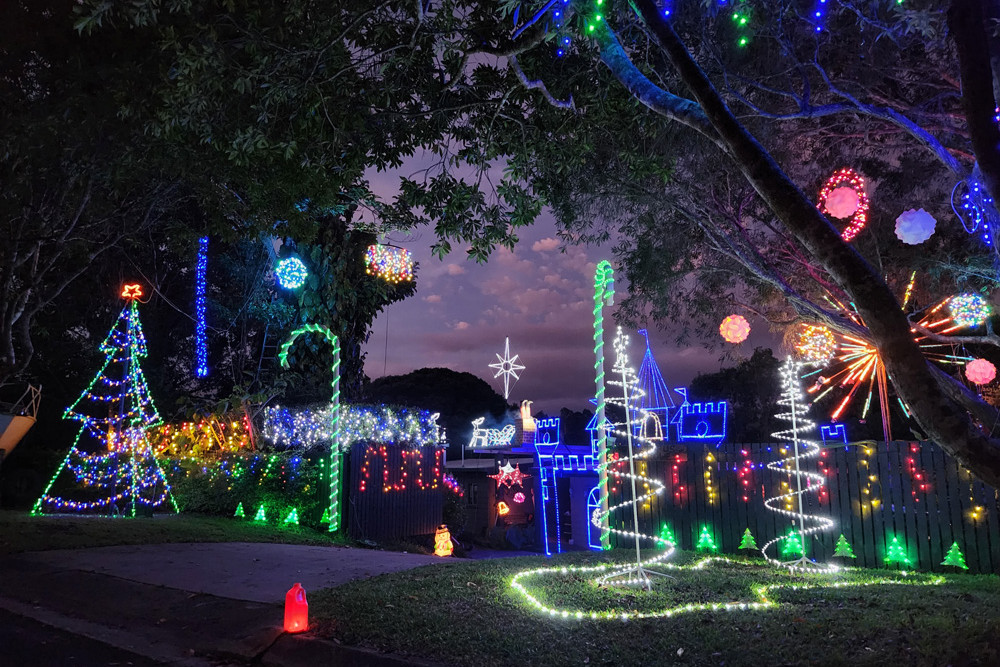 The Tablelands are a spectacle of sparkling Christmas displays with more than 30 entries vying for the top spot in this year's competition.

"We thoroughly enjoyed our three nights judging these fantastic displays across all communities and I can vouch for the quality and creativity of all entries," said Mayor Rod Marti.
"It was a tough call deciding on the winners and I'm in awe of all our nominated homes and streets for the effort they've put in to bringing Christmas cheer to the Tablelands."
The winners of this year's competition were: Best Residence – 3 Wattle Close, Yungaburra; sec-ond Best Residence – 18 John Street, Ravenshoe; third Best Residence – 5 Ellwood Close, Atherton. Best Street – Wattle Close, Yungaburra; second Best Street – Ellwood Close, Atherton; third Best Street – Main Street, Millaa Millaa.
For Best Residence winner Glenys Rowe, the rewards for taking the time to put up the lights is hearing what people say when they came to view them.
"We just love to hear what people, especially the kids, say when they come," she said.
This year, council also asked residents to vote on a People's Choice award, won by 33 Paine Street, Atherton, with 5 McKenzie Close, Atherton, a close runner-up.
In Mareeba, Mark and Kathy Hadley at 9 Damien Street won the Best Residential display while Luke and Aimee Posma at 149 Slape Road pulled out all the stops for Best Rural.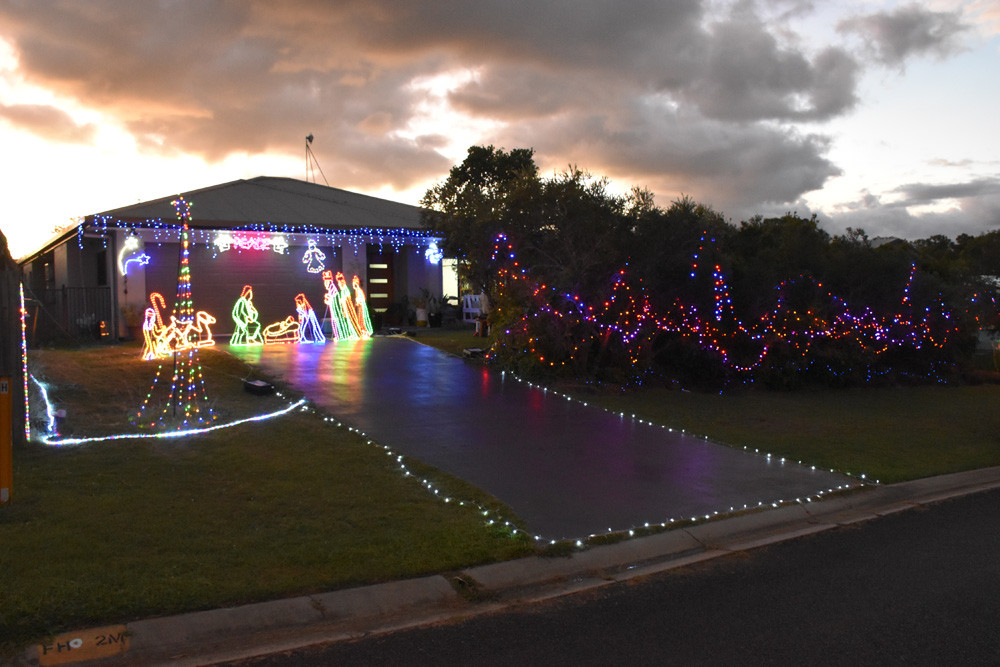 Returning champions Allen's 4x4 Tint & Signs won Best Business for the eighth time, while the Best Street was Godwin Drive in Kenneally Estate.
Mareeba Mayor Angela Toppin said the Christmas Lights competition was a great way for people to get into the festive spirit for Christmas.
"Our communities and communities across Australia, have faced tough times in recent years and it is my hope that this Christmas, people take time to rest and reflect, and look forward to 2023 and beyond," she said.
The councils thanked The Express for sponsoring the competitions.
Christmas spirit on show at local businesses 
Three business nominations were received for this year's Mareeba Shire Council's Christmas Lights competition which included the ever popular seven-time champions Allen's 4x4, Tint & Signs, a magical display by the staff at Mareeba Property Management and a grinch-infested workplace at Max Employment. Allen's 4x4 Tint & Signs was named the overall winner for the eighth time late last week. 
Where to see Christmas lights...
Atherton
5 McKenzie Close

27 Canopus Circuit

2/40 Tumbare Street

8533 Kennedy Highway

33 Paine Street

17 Nerboni Close

3 Danbulla Crescent

2 Fourth Avenue

35 Mountain View Drive

5 Ellwood Close
Herberton
Kairi
Malanda
7 Burton Close

33 Topaz Road
Millaa Millaa
Mount Garnet
Ravenshoe
18 John Street

53 John Street

16 Rogers Street

380 Millstream Parade
Tolga
1 Karlindon Close

7 George Street

39 Filippo Close

46 Filippo Close

33 Rankine Drive

79 Rankine Drive
Yungaburra
38 Oleander Drive

40 Oleander Drive

3 Wattle Close
Streets TRC
Main Street, Atherton

Ellwood Close, Atherton

Main Street, Millaa Millaa

Filippo Close, Tolga

Rankine Drive, Tolga

Oleander Drive, Yungaburra
Mareeba
2 Leinster Drive

5 Amaroo Drive

12 Borland Street

13 Borland Street

32 Kowa Street

46 Godwin Drive

28 Godwin Drive

1 Constance Street

9 Damien Street

7 Peluchetti Place

12 Yarrabee Close

3 Durston Street

12 Maria Close

9 Curlew Close

3 Lannoy Street
Dimbulah
Kuranda
Rural
149 Slape Road, Mareeba

3580 Mulligan Highway, Mount Molloy

1268 Mareeba - Dimbulah Road, Mareeba
Streets Mareeba
Borland Street (two entries received)

Peluchetti Place

Fenwick Street

Kenneally Estate / Godwin Drive

Godwin Drive

Lannoy Street
Most Popular