27 July, 2022
Town's new splash park a step closer
A NEW all-abilities Splash Park is a step closer, with Mareeba Shire Council awarding the $1.35 million contract for the design and construction of the facility to Kirratech Lifestyle Pools.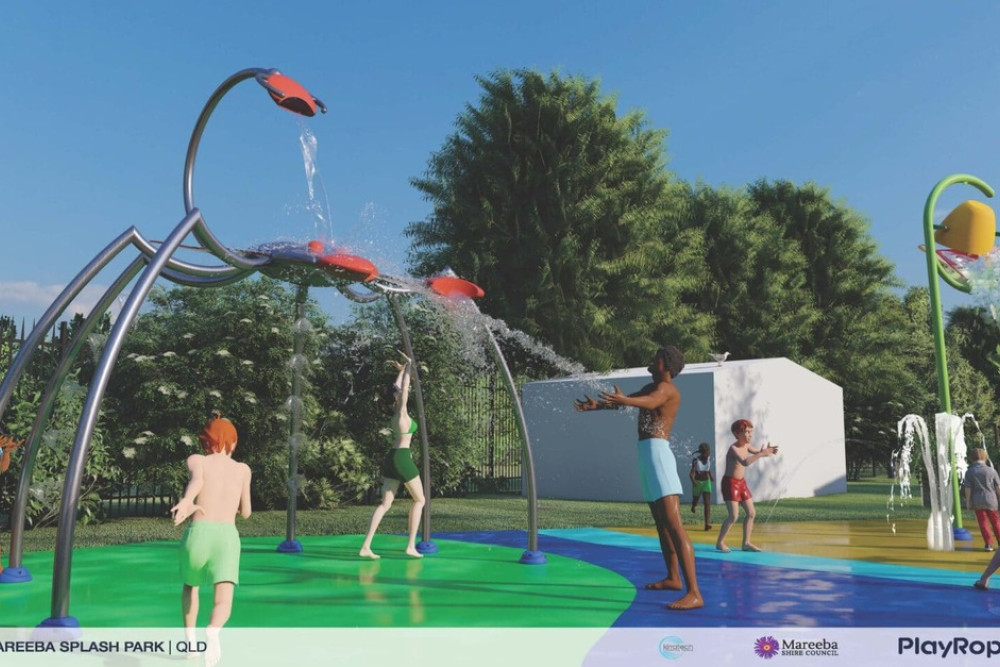 The state-of-the-art facility, which will be built inside the Mareeba Aquatic Centre, will be a new zero-depth, zero-height splash play area that will include various unique water spray areas with interactive play elements and shade structures.
Construction of the Splash Park will start at the end of this year, with expectations it will be open early next year. Mareeba Shire Council Mayor Angela Toppin, said council was pleased to award the contract, not just for the construction of the Splash Park but for the overall enhancement of the facility. 
"The existing 50m pool and children's pool will be heated and picnic tables and shade will be added to improve the quality of the centre," Mayor Toppin said.
"Council looks forward to turning on the tap of the new facility," she added. 
"The enhancement of the Mareeba Aquatic Centre is beneficial to residents and visitors to the region. 
Council will prioritise maintenance of the facility to continue to offer a unique splash play experience." 
The Department of State Development, Infrastructure, Local Government and Planning has provided $1.5 million to provide the Splash Park and upgrades to existing infrastructure at the Aquatic Centre. 
"Furthermore, $150,000 of the $195,075 project cost to install a heating system, was grant funded by the Active Gameday Projects Fund from the Department of Tourism, Innovation and Sport's (Sport and Recreation). 
The remaining funds will be contributed by Mareeba Shire Council," Mayor Toppin said. 
"Residents and visitors will be reaping the benefits of this project for years to come."
Check out the fly through video here:
Most Popular