13 August, 2022
Trans-Tasman award for local tech
A PASSION for his career and learning about how things work has led to local Think Water technician Stephen Tagliaferri to become the first Think Water Young Irrigation Professional of the Year.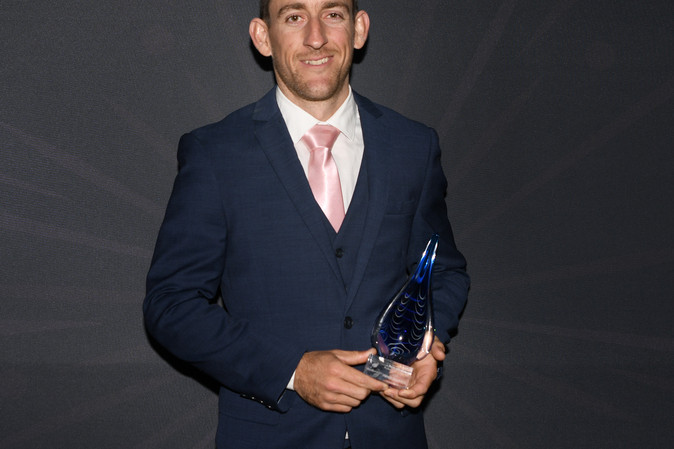 The inaugural award is given to an irrigation professional who goes above and beyond in their duties in the Think Water Australia and New Zealand company. 
Think Water Australia operations manager Chris Rehm said the awards had a strict criteria that all applicants had to follow, and Stephen was the perfect recipient. 
"It is an inaugural award to be handed out every year and the very first of its kind for the Think Water group across Australia and New Zealand," he said. 
"This award recognises the up and coming people in our industry and over time will be recognised, not just within this group, but other groups and businesses in the industry as a breeding ground for the next generation of industry professionals. 
"Stephen is a truly deserved winner of the inaugural award." 
Stephen started out at the front counter selling products and offering advice to his customers and soon made it to the management team. 
Wanting to pursue a career in irrigation, he dedicated himself to learning about new technology, completing a Certificate III in Irrigation Technology and never saying never to a new job experience.
Think Water described Stephen as someone with a calm demeanour who provides the business with an extra level of confidence and an active participant in the local community acting as a mentor. 
Stephen and Think Water Mareeba general manager Gordon Vermaak travelled to the Gold Coast recently to attend the awards dinner, not expecting to come home with a new trophy for their growing collection. 
Feeling a mixture of surprise and pride, Stephen humbly accepted the award and reflected on his time so far at Think Water Mareeba.
"It was really nice to get the award and a little bit unexpected – I just thought we were going to take a trip to the Gold Coast," he said.
"I came from a farming sort of background for five years and then I found a job here just wanting to get my foot in the door. 
"Gordon has been good enough to put me through a few courses and upskilling, so I am constantly challenging myself and focusing on my career growth. 
"Next step here is finishing my Cert IV in Health and Safety and pursue something in management."
Stephen strongly encourages young people looking for an interesting and rewarding pathway to consider the irrigation industry, as it can lead to a lifelong career.
Most Popular