22 October, 2023
Travel agents get taste of region
AS part of Tourism Australia's G'day Australia international tourism recovery 300 international travel agents sampled the best of Tropical North Queensland recently.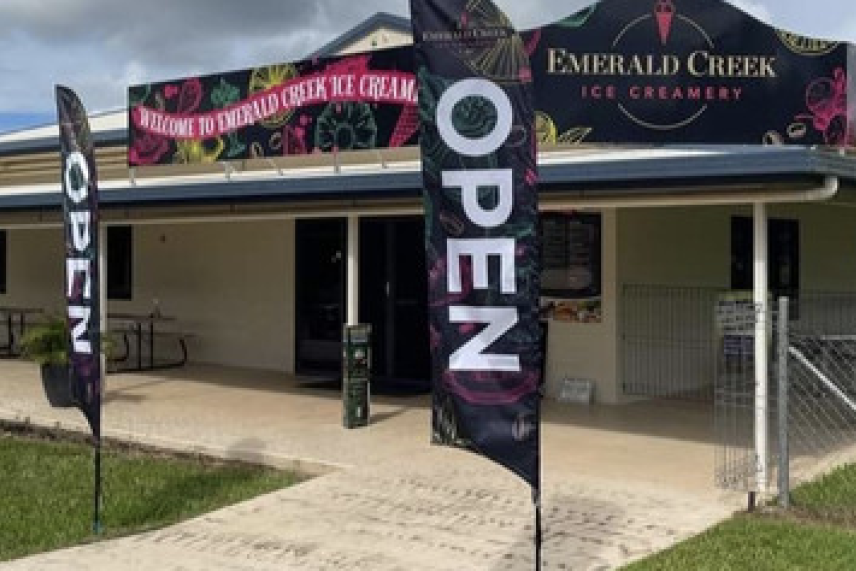 International travel agents touched down in Cairns for a week-long familiarisation tour of Tropical North Queensland's world-class tourism experiences.
Familiarisation tours with Tropical North Queensland-based tourism operators included floating down a rainforest river with Back Country Bliss, and gourmet local produce tasting with Outback Tasting Adventures at a number of Tableland locations including Humpy Nut World, Emerald Creek Ice Creamery and Australian Platypus Park.
Tourism Australia's G'day Australia is one of the first major trade events at the Cairns Convention Centre following a $176 million State Government expansion.
The event included 300 international agents and holiday wholesalers taking 30 familiarisation tours of Queensland including 26 visitor experiences in the Tropical North.            
Specialising in selling Australian destinations to long-haul overseas holidaymakers, the 300 agents were predicted to generate an immediate $2 million for the visitor economy during their week-long stay in Cairns.       
G'day Australia is the second significant tourism trade event to be held in Cairns in the last year, following ATEC Meeting Place in November 2022 and May's Australian Tourism Exchange.
This week's familiarisation tours were secured through the State Government's partnerships through TEQ with Tourism Tropical North Queensland and Tourism Australia.
Tourism Tropical North Queensland CEO Mark Olsen said "these front-line travel agents are taking part in diverse itineraries experiencing the Great Barrier Reef, the Wet Tropics rainforest and Indigenous culture highlighting the region's spectacular World Heritage Areas and world-class tourism infrastructure.
"We are sharing as much as we can of the region's 2500 products and experiences to enable the Aussie Specialists to understand the destination's story and share it with the travellers they advise," he said.
Most Popular