13 December, 2022
Tributes flow after tragic deaths
A LOCAL Crime Stoppers group has joined the chorus of people across the nation expressing their sorrow and horror at the recent deaths of two young Queensland Police officers who were killed in the line of duty.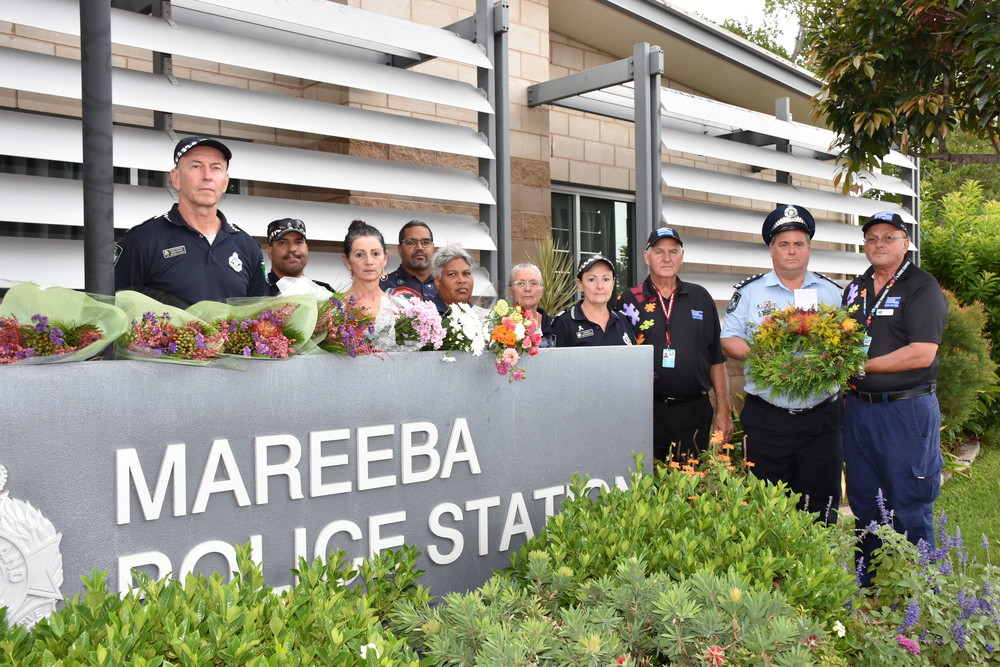 News of Constable Matthew Arnold and Constable Rachel McCrow's deaths in the quaint town of Wieambilla in the Western Downs has rocked the nation and made many Australians pause and reflect on the dangers local police face every day.

Crime Stoppers Far Northern Volunteer Area Committee members Mladen Bosnic and Stephen Srhoj handed over a wreath to the Tablelands Patrol Group this afternoon and offered their heartfelt condolences and gave a wreath to station officers.
"On behalf of Crime Stoppers Queensland, we offer our heartfelt condolences to the Queensland Police force, the police community and the families of the affected officers," Mr Bosnic said.
"Words cannot describe the feeling of loss and sorrow.
"Many members of Crime Stoppers are ex-police officers, partners and friends of police officers, so this tragic event has affected many in the organisation."
Tablelands Patrol Group Acting Inspector Geoff Stockall said the amount of community support the Tablelands Patrol Group and Queensland Police has received phenomenal.
Many local community members bought flowers and brought them in to the station to honour and pay respects to the officers.
"Officers do their job so they can help the community and get into the job to be put into positions where we can help the community," Insp. Stockall said.
"Some of these circumstances we find ourselves in do have a certain level of danger but that is to protect the community and all officers take it upon themselves to accept that danger.
"The greatest respect we can offer the fallen officers is that we continue to do our job and we appreciate the thanks of the community and we will continue to do our duty."
Most Popular