16 January, 2023
Try your hand at sailing
TABLELANDERS eager to see if they can tackle the challenges of sailing a boat are encouraged to attend the Tinaroo Sailing Club's free Discover Sailing Day on Saturday 28th January and see If they have got what it takes.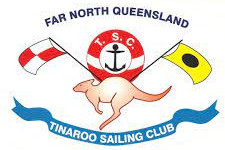 There will be the option to go out for a short sail with an experienced sailor, have a look around the club facilities and find out about what programs and sailing courses are available.

There is something for the whole family, people of all abilities are welcome and even kids as young as five years old can sail when accompanied by a parent or guardian.
Eager participants are being asked to bring clothes and shoes you don't mind getting wet, sunscreen and a hat, shoes with non-marking soles are preferred.
On arrival there will be friendly members and hosts in and around the club to answer any questions.
If interested, register your attendance online by going to the Tinaroo Sailing Club website and navigating to the events tab.
Most Popular