1 September, 2022
U18s prepare for first semi-finals in 25 years
FOR the first time in over two decades, the Mareeba Gladiators have fielded an U18s in the Cairns and District Rugby League finals with the team of young guns set to play their first semi-final against Ivanhoes at Barlow Park this Sunday.
By Rhys Thomas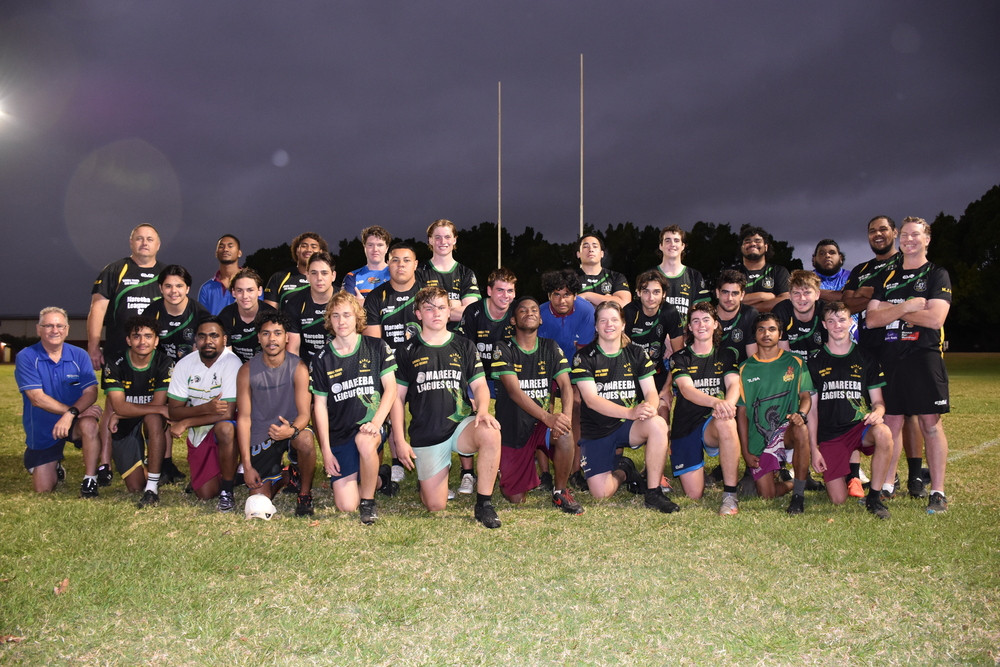 The last time Mareeba had an U18s side in the finals was 25 years ago in 1997, the same age group as their coach Bryce Morgan.

The team's recent win against then number one team the Atherton Roosters, secured their place in the finals in fifth, they will now face off against Ivanhoes in fourth while the second placed Roosters play Brothers in third – the Kangaroos get to sit out as minor premiers.
"The build-up to the Roosters game was excellent, our training was excellent and it showed on the day – we really stuck it to them and Atherton knew they had a game on their hands," Morgan said.
"They were sitting in the number one position and by losing to us, the Cairns Kangaroos are now sitting in first.
"It is anyone's game now, whoever shows up on the day and plays good football will win because everyone in the top five has a loss to another at some stage in the season."
This is Morgan's second stint in coaching the U18s, an age group which is notoriously had to handle across the board however Morgan says the boys have really come together and gelled well towards the end of the season.
Mareeba sports both the top try scorer in Leone Wood at 23 tries for the season and the top points scorer in Tyrone Williams at 152 points, Wood is also the second placed point scorer and Williams the second placed try scorer.
Many of the young U18s players have also taken on the massive job of filling spots in A grade throughout the season including some of their top players like Cain Hastie, Reece Dally and Kyan Sheppard.
Morgan is confident heading into this weekend's game against Ivanhoes despite Mareeba losing both of their previous encounters but it was against an undermanned and underpowered side.
"In one word I am excited, I am pumped for the boys, it has been a drought for a very long time but we have some brilliant attackers and defenders all over the paddock," Morgan said.
"I think this will be the first time we will be full strength for the season with injuries and players stepping up into higher grades.
"Our boys are ready for it and I believe we have the best forward pack in the comp, it is going to be a great game."
The Mareeba Gladiator U18s are asking for as much support as they can get and would love to see as many Gladiators supporters as possible on the sideline cheering them on come Sunday.
Most Popular