26 April, 2023
Unathletes aim higher in 20th anniversary race
AFTER crossing the finish line in third place last year, the Unathletes have steeled themselves to place higher on this year's podium as they get ready to tackle the iconic Mareeba to Chillagoe Great Wheelbarrow Race in May.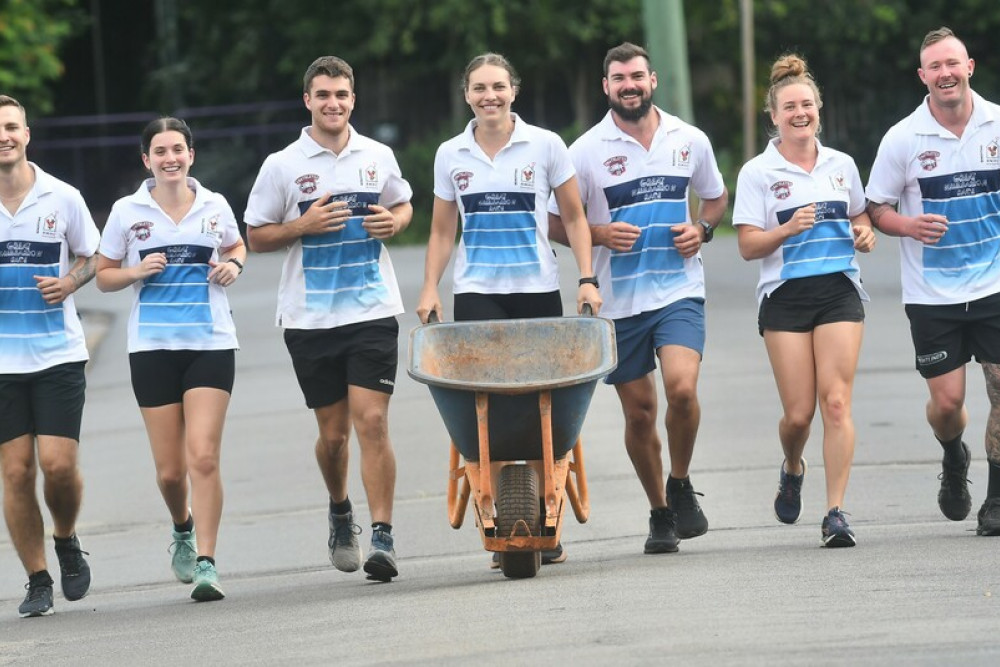 The Unathletes team was cobbled together late last year by a few runners who had previously participated in other teams and while many of the members were already fit and athletic, they had not experienced the hardships of race.

The Thursday before the race was actually the first time the whole team had met and soon after they begun the gruelling 140km journey from Mareeba to Chillagoe together.
Unathletes raises money for the Ronald McDonald House, a charity that each member of the team has a connection to either from a family member or friend that has received assistance from them.
Team captain Shana Backshall said it was a total shock that the team ended up being so competitive during the 2022 race.
"I knew everyone was fit and active but seeing our second-place time on day one was exciting and getting the podium at the end was a great feeling," she said.
"We are all competitive people and I think that's what took over – ideally we'd love to be on the podium again but we know that there is some tough com-petition this year."
The members for this year's team are Shana Backshall, Ethan Backshall, Adon Sanderson, Toby Kerswell, Alice
Cook, Katia Spena, Lara MacCallum, Blaire Duesbury, Hayden Matthews and Iotea Lyons.
Kerswell and Cook are the two new additions to the team this year, Kerswell has competed before and will be coming up from Brisbane to race while it is Alice's first time.
Currently the team members are all training individually but a few weeks out from the race they will get together and do some 'race pace' sessions to get prepared.
While the Unathletes are one of the most competitive teams in the wheelbarrow race, they still like to have fun and unwind when they can.
"The atmosphere of the weekend is unreal – everyone out there supporting each other and raising money for charity," Shana said.
"The cold beer and ice bath at the end of the day definitely doesn't hurt either.
"I love the banter between all the teams, particularly when they are your mates.
"It's also great seeing how far you can really push yourself mentally and physically, especially on day two and three when your legs are absolutely ruined and everyone is a bit tired."
The Great Wheelbarrow Race will begin in Mareeba on Friday 12 May with the popular downtown parade be-fore the teams set off on their journey through to Chillagoe, finishing on Sunday 14 May.
For more information visit www.greatwheelbarrowrace.com
Most Popular