19 August, 2022
$2.95m for land restoration project
A 15-YEAR project that involves planting more than 200,000 trees has attracted $2.95 million from the State, allowing a 60-hectare site near Tarzali to host a significant wildlife corridor.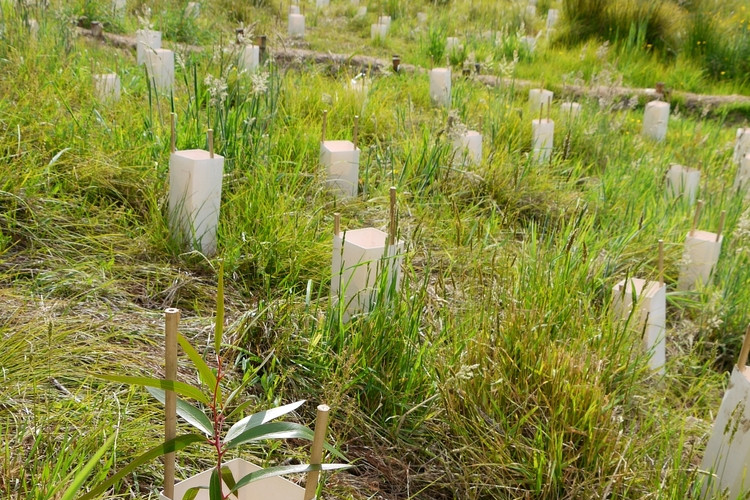 The Rock Road Wildlife Corridor project is one of 16 that received money from the State Government's Land Restoration Fund (LRF).
South Endeavour Trust director Tim Hughes said the project would involve reforesting a 1.8 km corridor of land with direct plantings, eventually reconnecting the largest unconnected fragment of intact high altitude tropical rainforest left on the Atherton Tablelands back to the World Heritage area. 
"The Rock Road Wildlife Corridor project is the largest rainforest restoration project ever undertaken in the region," Mr Hughes said. 
"As a result of the LRF investment, we can really scale up our conservation work and have a major positive impact on the outlook for climate sensitive wildlife species such as the Green Ringtail Possum and the Lemuroid Ringtail Possum.
"We know from community eff orts over 40 years that it only takes three to four years to have good forest cover from plantings. 
"We are incredibly excited to start." 
Environment Minister Meaghan Scanlon said the 16 new projects would regenerate and expand threatened ecosystems, bring jobs and training to regional areas, and support Indigenous-led initiatives taking place on Indigenous land. 
The projects will see landholders generate new income via carbon credits created by capturing or reducing emissions in their vegetation and soils, while also creating good jobs, supporting local economies, and protecting native vegetation and threatened wildlife.
It comes after Queensland was named number one in carbon farming in a first-ever national assessment and report by the Carbon Market Institute.
"We're taking real action on climate change and we want to seize both the environmental and economic opportunities in emerging industries like carbon farming," Minister Scanlon said.

Most Popular