1 March, 2023
Veteran Gladiators gear up for masters
A GROUP of local rugby league veterans will join hundreds of like-minded players for the very first time in the Runaway Bay Masters competition next Wednesday.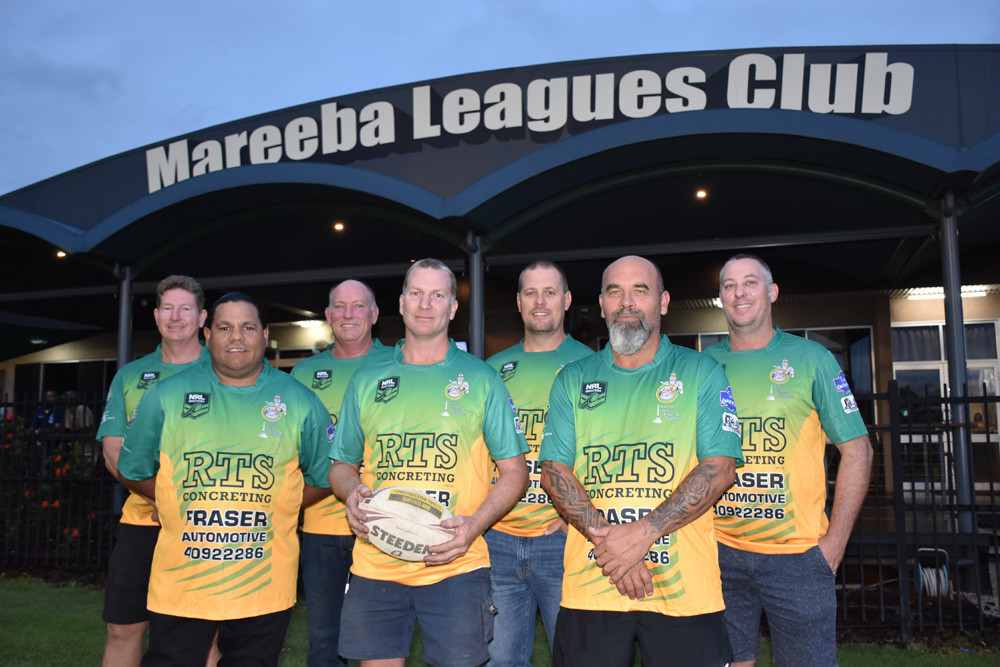 The competition first started in 2021 but due to Covid it had to be halted. It has since restarted and will see close to 50 teams from across Queensland will flock to Runaway Bay in the Gold Coast.

A group of 10 Mareeba players will join with another 10 players from the Cairns Cyclones to complete the team for the competition.
Michael Haendel said the Mareeba boys get together every Thursday at the Mareeba Leagues Club to sell raffle tickets which then funds their trips to different masters competitions.
The Mareeba players have been playing masters competitions on the Tablelands for the past few years in support of men's mental health.
"This is all in support of men's mental health and looking after each other," he said.
"As people get older they might lose a partner or something like that or someone might get crook and it is about being supportive during those time."
The players will have to lace up for roughly two games a day for the three-day competition, each player also wears different coloured shorts to signify if they can be tackled, grabbed or only touched.
There are also plans to put together a Mareeba team to compete in the Great Barrier Reef Masters Games in Cairns this year.
Mr Haendel is also hoping to put on a masters game once a month in the region alongside other football clubs in the far north including the Mossman Sharks, Ivanhoe Knights, Cairns Brothers and more.
The main reason for this is to help people who may no longer play rugby league, get back involved, get active and make new connections.
"The idea is that it gets people who do not normally play a sport or do anything, up and moving and be a part of a group and know there are people around who can help you out," he said.
"You might not be having a good day but you can always pick up the phone or send your teammate a message.
"It is basically the emotional support but having that physical activity to go with it."
A host of local businesses have supported the team for their journey to the Gold Coast including The Mareeba Leagues Club, Mareeba Old Players and Supporters (MOPS), Mareeba Rotary, Mareeba Gladiators and Russo's Quality Meats
Most Popular