17 November, 2023
Vintage chainsaw collection fuelled by admiration
AN admiration for the early timber cutters who cleared land for farming and pioneered the bygone timber industry in the region, has fuelled a landowner's desire to collect vintage, past model chainsaws.
By Brigitte Daley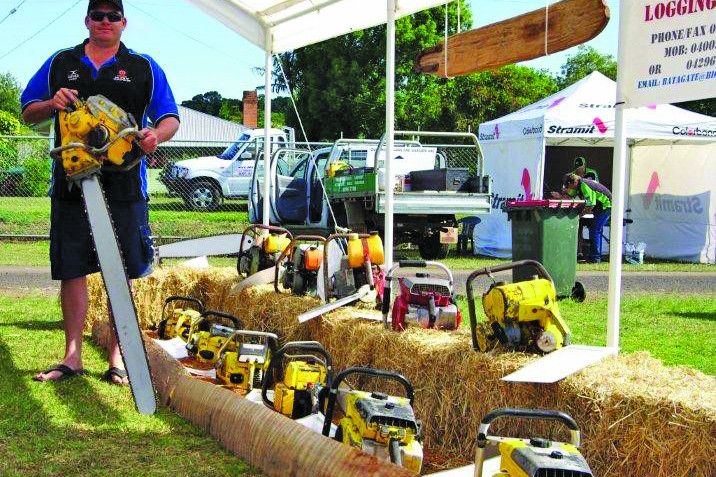 The chainsaw is an integral part of most primary production operations, it would be very hard to find a farm which does not have one or several of them.
Malanda property owner Greg Doolan said he initially became interested in collecting chainsaws because he knew a lot of old timber cutters from around the region who were getting old or had passed away.
"I enjoyed hearing the yarns and stories about how they did it with what they had," Greg said.
Greg's collection is possibly one of the largest, most historic and only collection of its kind in Far North Queensland.
He has previously taken his collection to numerous local events including the Malanda Show, Torimba Festival in Ravenshoe, Malanda Small Farms Field Day, the Millaa Millaa Centenary as well as having displays at the Stihl Shop in Atherton.
In a space of around 15 years, Greg has amassed an impressive collection of over 100 chainsaws. Once he got to 100, he stopped counting!
As well as preserving history, the collection is a fascinating look at chainsaws and their features that were state of the art for that era.
The "saws" have come from as far away as Victoria and Goondiwindi with the rest coming from the local area.
Some saws have historic and personal significance as they have belonged to local timber cutters who are now in their senior years or have passed away.
Greg has acquired his collection by word of mouth and from old timber cutters.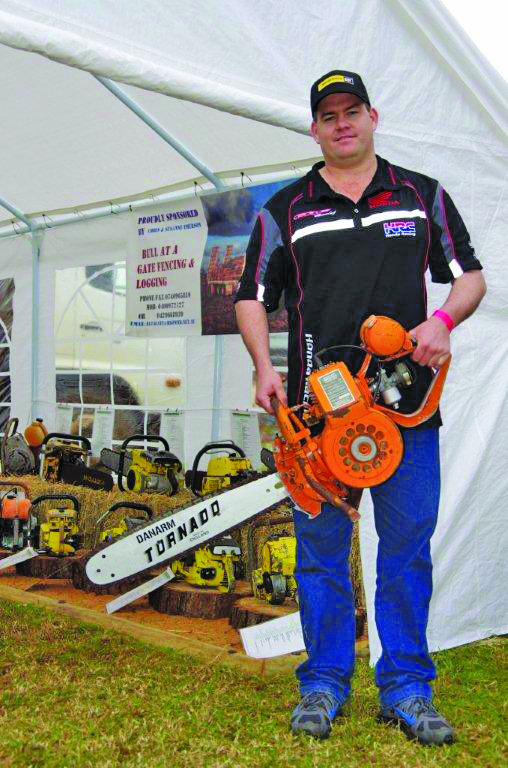 One of the oldest saws in Greg's collection is a Danarm Tornado which was originally bought in the early 1940s, making it over 80 years old. It is still in working order.
Some of the chainsaws which Greg has in his collection include Mobilcos, Blue Streaks and early McCullochs.
The most unusual saw in his collection is an old Danarm Tornado because of how they were operational with the clutch lever and carburettor setup. 
Of particular significance is a saw that he now has in his collection that once belonged to legendary timber cutter Harold West of Millaa Millaa.
Harold West's son, Rod donated his late father's saw to Greg's collection shortly after reading an article about Greg's vintage chainsaw collection.
"Harold West's saw is a 132cc Sankey Aspin," Greg said.
"It is a whopping 19.5 kilograms or 43 pounds which makes it a remarkable feat for anyone to hold for five minutes, let alone cut a tree down with it."
It is the heaviest saw that Greg has in his collection.
"This Sankey Aspin saw really adds to my collection as it has a much different appearance and not many people at all, including the old timber cutters themselves, have seen one, " Greg said.
"I wouldn't think there would be many left around this area at all, if any.
"Also, this saw came from a late timber worker from this area and now his saw can show others what timber cutters had to work with.
"They can only imagine what it would have been like to lump such a chainsaw through the scrub up and down the hills so many years ago.
"I can still recall the old timber cutters' saying which is very memorable.
 "Every step up the hill is a step closer to the pub."  
As well as their historic value, the chainsaws are keeping alive the memory of local timber cutters.
One highly prized addition to Greg's collection has been a Titan Bluestreak Minor.
Greg was keen to acquire one of these as a lot of the older local timber cutters used this saw in their day.
They were a popular saw with regards to how their power to weight ratio compared to other chainsaw manufacturers' models of that era.
This chainsaw was acquired from a retired timber cutter from Northern New South Wales.
It was retrieved from his shed, the "escape shelter from the missus" as he jokingly said.
The saw was fully complete and in excellent condition.
Greg received a large early model McCulloch from the Winters' farm in Ravenshoe that had once belonged to the late Jim Winters.
Another addition has been an extremely large McCulloch with a massive 46 inch cutter bar (approximately 1.2 metres).
Greg has been totally overwhelmed by the public support from the chainsaw displays which he has held all over the Tablelands in the past.
"It has all started as a little hobby, as I was keen to collect the old big McCullochs that legendary timber cutter, the late Mick Coleman from Millaa Millaa used, and resurrect them back to life," he said.
"As a mechanic/diesel fitter these saws have been a challenging project in restoring them back to life.
In order to restore a saw back to working order, Greg has to source parts from all over the world which can be quite difficult at times for rare models.
"Some have died altogether as parts are extinct nowadays," he said.
"As they have had their days as hard working saws they can be displays now."
If anyone has any chainsaws which could be of interest please email Greg at gregdoolan1978@gmail.com 
Most Popular