28 November, 2022
Walker Road strangles seconds
MAREEBA second grade is struggling to find their feet after they suffered another loss against Mulgrave at Walker Road on Sunday, sinking them to eighth place on the ladder.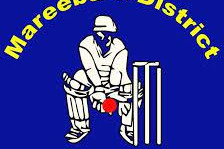 The notorious pitch at Walker Road once again played its tricks on visitors and home team alike as both teams couldn't post a score over 100.

After winning the toss Mareeba elected to bat first but could never really find their feet as Mulgrave tore through the line-up.
Many of the Mareeba batsman fell after seeing out just one over until Brandon Green came in at five and attempted to bail out the sinking ship before he too was claimed for 21 off 49.
A smattering of low scores saw Mareeba get bowled out for just 93 runs in the 32nd over.
Mulgrave did not fare any better as the Mareeba bowlers took full advantage of the pitch including Green who dug in to bowl eight overs, claiming four wickets for just six runs and three maidens.
Rowan Foxwell took two while opening bowler Tyson Brown toiled away for one.
While it was a good effort from Mareeba Mulgrave managed to catch up to and then pass their score in the 33rd over with just two wickets remaining.
Mareeba will now travel down the hill again to face Norths this Sunday in the last game of the year before the Christmas break, cricket will pick up again in the new year
Most Popular