27 March, 2023
We want answers: family
FRIENDS and family of a 27-year-old man shot dead by police in Mareeba on Saturday afternoon are desperate for information to understand how and why their loved one was killed as they try to come to terms with his tragic death.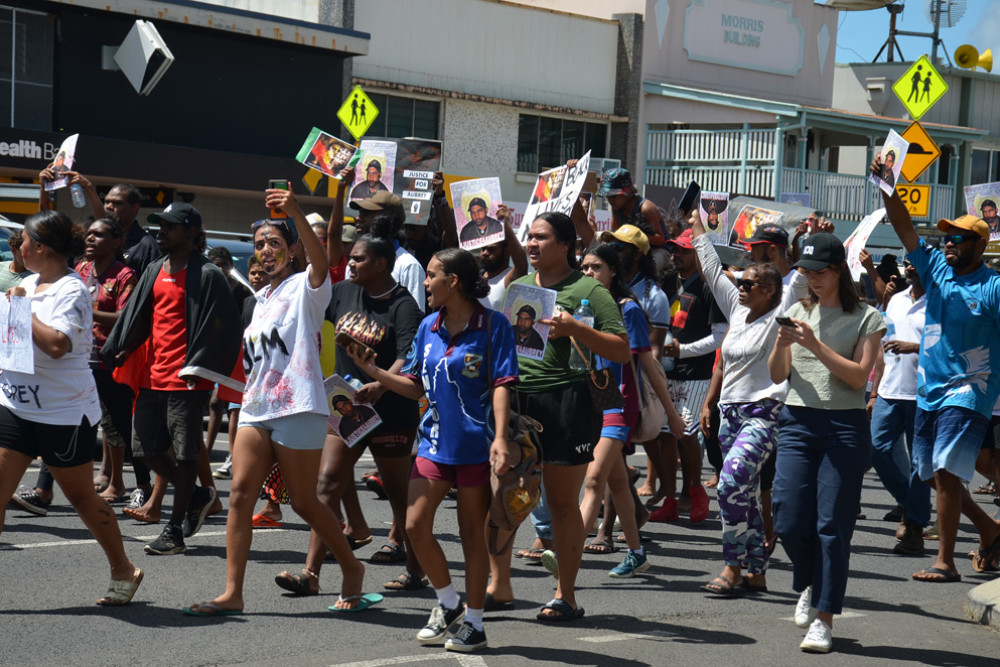 Aubrey Donahue was shot following a four-hour siege which police say was triggered after they attended an address in Love Street around 11.30am to investigate a report that a man had threatened self-harm.

Police say negotiators spoke with the man who allegedly had a woman with him and refused to let her leave.
Around 3.30pm, police say the man advanced on specialist officers whilst armed with a knife and was shot, dying at the scene despite being given first aid and CPR.
The incident has triggered tension in the community, with many gathering at a meeting on Sunday to vent their anger and demand answers and around 500 taking part in a protest march on Monday morning through the main street of Mareeba.
His brother-in-law Dion Bermister disputed that Mr Donohue was in possession of a knife at the time of the shooting, claiming he was holding a phone and trying to give himself up at the time.
"He just wanted to give himself up and they shot him," he said.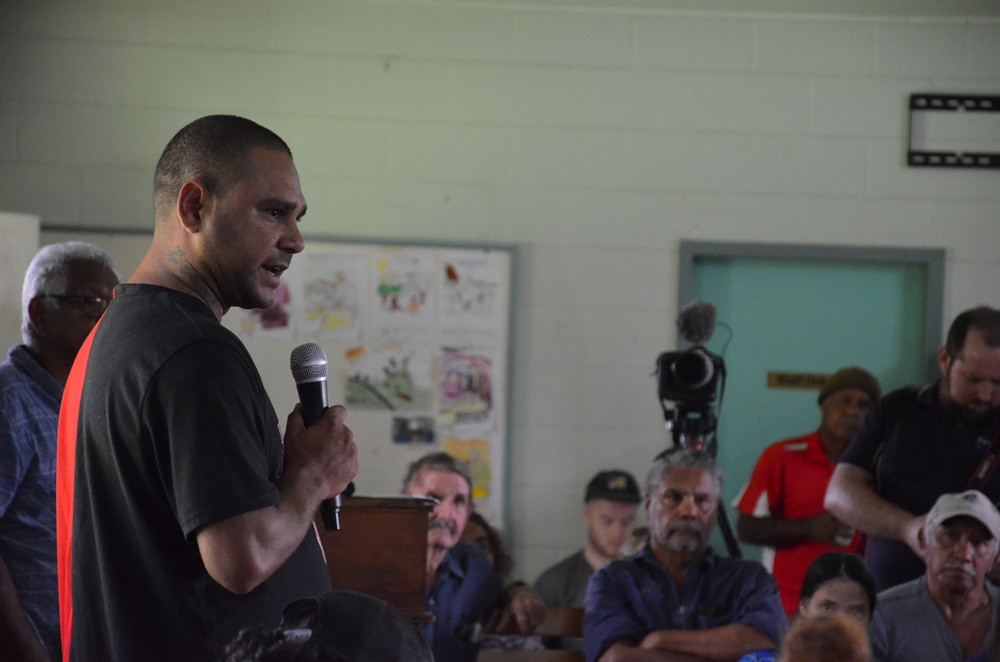 Another man, Steven Douglas, claimed he was the last person to speak to Mr Donahue who allegedly told him on the phone that he was going to give himself up.
"He told me he was walking out to give himself up and had a phone in his hand," he said.
Other people wanted to know why police had not employed tasers or capsicum spray before opening fire.
Police have been clear they will not comment on the details of the case, with Acting Superintendent Kevin Goan taking time to explain that the matter was now in the hands of the coroner.
He said independent detectives from Brisbane's Ethical Standards Command had interviewed the police officers involved in the shooting and all information and video footage would be handed to the coroner.
He asked for patience from the community while the coroner considers all the information which will then culminate in an inquest being held.
At Sunday's gathering, allegations of racism were raised by several speakers, with one woman saying "black fellas' lives matter – we matter".
Mr Donahue's grandmother was visibly upset at the meeting, saying her people were not treated "like all the white people".
"We're just as good as them," she said.
Pastor Vincent Mathieson described the incident as "very sad" and one that should never have happened.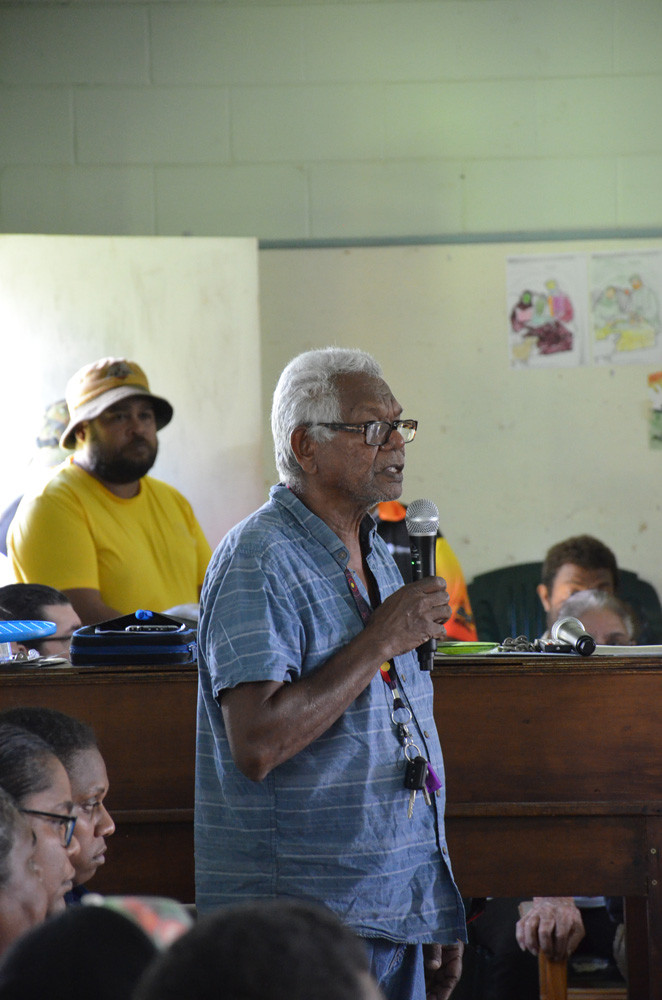 "This is a tragedy that happened and it should not be – especially a young life" - Pastor Vincent Mathieson.
"That's just not on, what they did. It is very sad. There was no need for that – they could have just tasered him or something like they do with other people, but for our people, it's something different," he said.
"It's got to stop – we've got to do something as a community – he was one of our kids, we saw him grow up. It should not have happened, another young life lost.
"So, what are we going to do as a community? We need to stand together, stand up for our rights."
On Monday, around 60 people gathered outside the Mareeba Courthouse after social media reports that Mr Donahue's brother had been arrested and would be appearing in court.
A heavy police presence was on show, with at least three police vehicles seen looping the block around the courthouse as emotions ran high, as the crowd yelled out to Mr Donahue's twin brother, who was in custody, that they would "get him out".
Some people wore white shirts with "justice for Aubrey" written on them.
Most Popular