10 October, 2023
'When will it end?'
A GROUP of teenagers wreaking havoc across the Tablelands, stealing cars, alcohol and money and leaving locals traumatised   and frustrated, have been charged with 40 offences in 48 hours.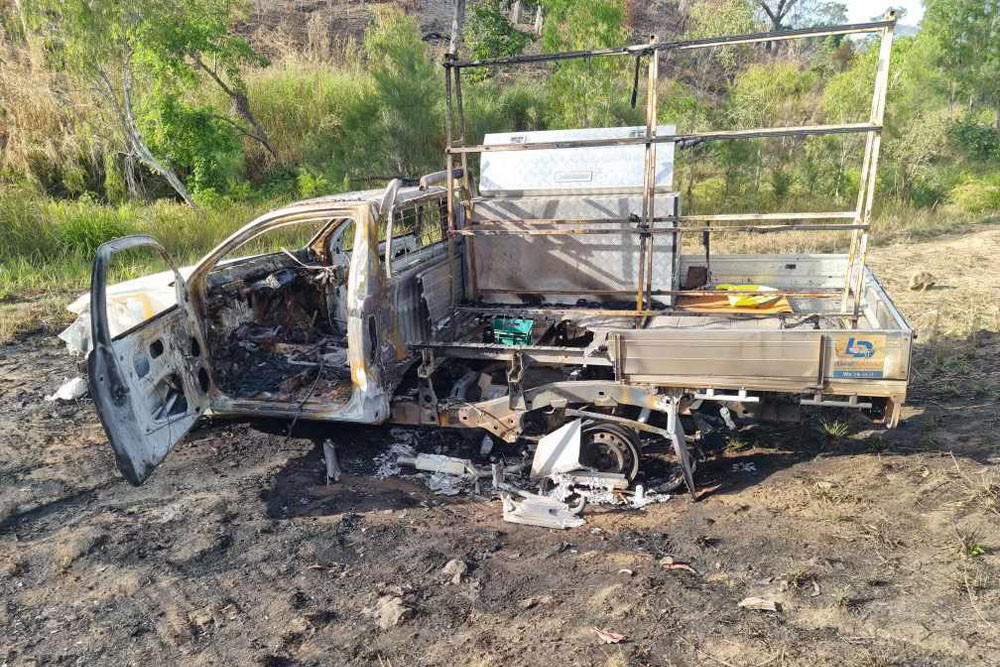 One victim, Phillippa McLean, who lost her left arm in a conveyor belt accident, and her 12-year-old son Darcy Bartel, who has autism and severe asthma, have been left "traumatised" after their car was allegedly stolen and crashed into the cliff side of Granite Creek last week.
After going to bed, Darcy woke up to see his mother's car driving out of the driveaway.
At first, worried his mum had driven him off without him, he screamed out, waking Phillippa, who was in bed. 
"I heard the car start, and at first I thought it was the neighbours, but then I heard my son call out 'mum, mum, the car is gone' and come running into my room," Phillippa said. 
"Apparently, it was taken to Atherton where it was involved in an attempted break and enter and then was brought back to Mareeba where it apparently did burnouts on Rankin Street … and then it was pushed off the side of a cliff and into Granite Creek."
Now, without a vehicle and no money to buy a new one, Phillippa is left feeling isolated, with no way for Darcy to receive medical treatment in Cairns every month.
Unable to work and "not eligible" for NDIS funding, Phillippa doesn't know what the next steps may be. Darcy has also been unable to go back to school due to anxiety and stress caused by the incident. 
"It's not just affecting me, but it's affecting him (Darcy) because he is the one who has to go to Cairns to get injections for his asthma once a month, and I can't drive him to school now, which I have been doing since he was five years old," Phillippa said.
"He stays inside and cries because he can't handle going to school – he has autism and maybe ADHD, and he isn't coping very well.
"Even seeing my car go after he has gone to bed, he told me all he thought was 'why is mum taking off, why is mum driving away?' and then when seeing it wasn't me, he was double dumbfounded.
"I just don't understand why. I have never had this happen to me in my whole life and it's just devastating." 
After taking Phillippa's car, police allege the teens then broke into a property in Tolga and stole alcohol, stole a Subaru from Alice Street Atherton, broke into a house in Speewah, where they abandoned the Subaru and stole multiple items from another property in Speewah.
They then allegedly stole a RAV4 and fled back to Mareeba, where they broke into a Vaughan Street address and stole alcohol and cash, abandoning the RAV4 in nearby bushland. 
Family friend and "adopted grandma and mum" Helene Keal has been supporting the family with a GoFundMe page. To donate, visit https://gofund.me/4564916a
A local business also lost a work vehicle after it was allegedly stolen from a premises and set alight last Sunday night. 
After driving around Mareeba, the car was then allegedly dumped and set alight in the gully behind the Mareeba Leagues Club. 
Charges are yet to be made in regard to this incident. 
Members of the Mareeba Theatre Group were forced to leave their rehearsals early last weekend with youth allegedly banging on the walls and covering the walls with graffiti.
Feeling like a constant target, theatre group president Annalisa Savaglio said they are beginning to lose hope and patience. 
"Every week there is new graffiti on the buildings, and we have had to deal with break and enters every couple of months," she said.
"We learnt years ago not to keep money, food or beverages in the building, so I think they now use the buildings as a hiding spot.
"Apart from the financial costs of the repairs to the building, I have noticed that members no longer feel safe at our clubhouse – especially after what occurred over the weekend when the building was attacked by a large group of youths with members inside rehearsing. I'm afraid we are losing members because of this."
Now considering relocating, the group are already looking for better options as they continue to struggle with ongoing repair costs.
Last Wednesday following extensive investigations, police took the six Mareeba teenagers into custody.
A 16-year-old Mareeba boy was charged with one count of unlawful use of a motor vehicle. He was released on bail and is due to appear at the Mareeba Children's Court at a later date.
Another 16-year-old Mareeba boy was charged with seven counts of enter dwelling and commit, four counts of unlawful use of motor vehicle, two counts of attempted enter premises and commit indicatable offence, and one count each of enter premises and commit indictable offence by break and enter premises with intent to commit indictable offence.
Three 15-year-old Mareeba boys have been charged with several offences including multiple counts of unlawful use of a motor vehicle, enter dwelling and commit, and attempted enter premises and commit indicatable offence.
A 13-year-old Mareeba girl has also been charged with two counts of unlawful use of motor vehicle and one count of stealing.
All have had their bail objected and are due to appear at the Mareeba Children's Court at a later date.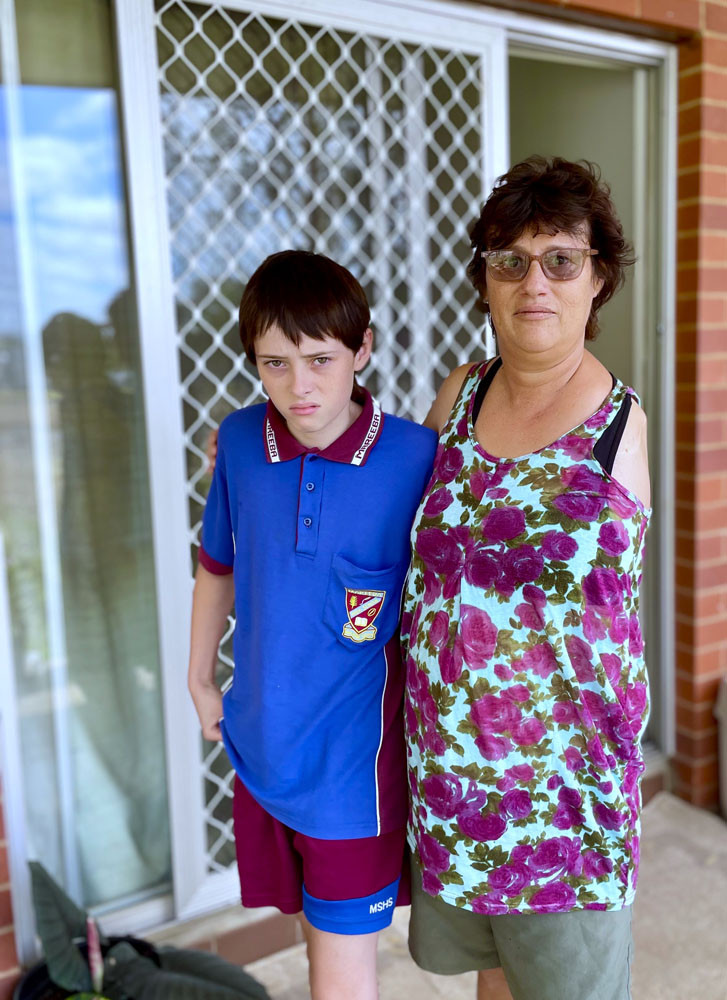 Most Popular