7 November, 2022
Wyatt claims place as two-time champion
HOMETOWN hero Wyatt Milgate has become a two-time Great Northern Bullriding Series Champion after winning the recent finals in front of a 3000 plus crowd at Atherton's Mungalli Creek Dairy Stadium on Saturday night.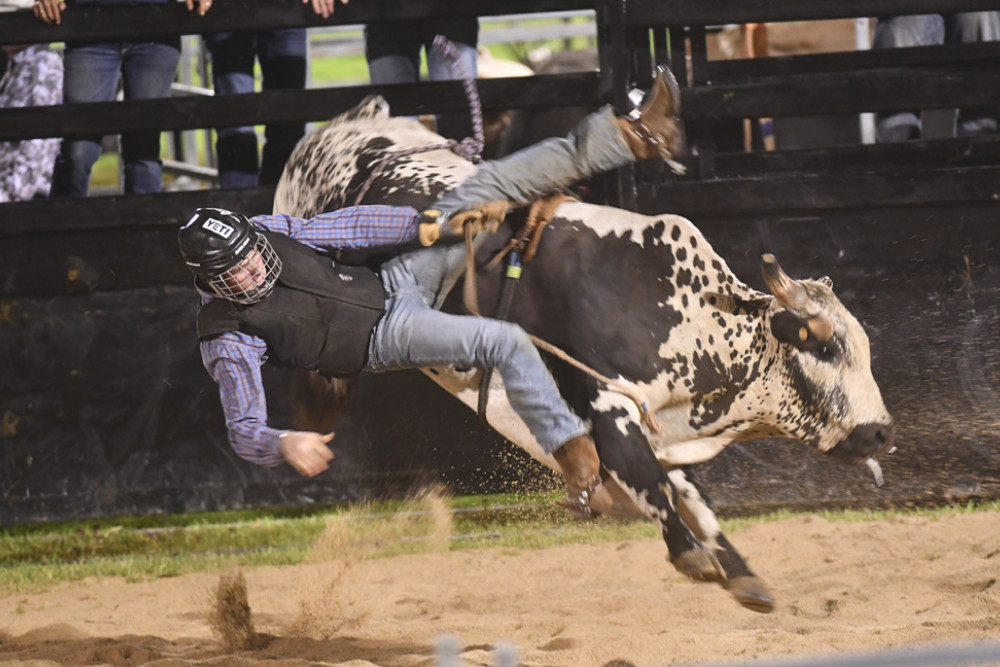 Heading into the finals it was anyone's game with just a hair's breadth separating ladder leader Lane Mellers and Wyatt and it all come down to the three rides on the night.

Wyatt completed his first ride of the night and was unable to hold on for the following two rounds, including a three second go on Slide Out, a bull yet to be conquered by a cowboy.
Pandemonium was slated to perform at the finals but due to a last-minute injury during loading, the organisers decided it best to sit him out.
Lane on the other hand was unsuccessful in all three of his rides and gained no points, pushing Wyatt into first place and giving him the golden buckle and title of 2022 Great Northern Bullriding Series champion.
Series spokesperson Peter Brown said there was an electric feeling across the ground during the finals.
"The crowd was just ridiculous, Atherton was probably our most vocal crowd of the year – they really got into the show," he said.
"The night ran smoothly, the weather was perfect and all around, it was just a really good night."
Wyatt's younger sister Bonnie joined her brother in the winner's circle on Saturday night after she won the Mini Bulls category as the only female bull rider on the night and the only one to ride time in the Mini Bulls.
"What a great night for the family, the brother wins the open bull ride and the sister wins her first bull ride at Atherton as Tablelands locals," Mr Brown said.
An esky was auctioned off in the main arena during the bull ride to raise funds for the Make a Wish Foundation, which was bought by the John Cole Group for $2,000.
"The Make a Wish Foundation will do really well with that which is great because they are looking after those less fortunate in our area," Mr Brown said.
Mr Brown said there will be big news coming for the 2023 Great Northern Bullriding Series within the next few months, saying the ride could potentially double in size.
Most Popular